Innokin Zenith Tank 24mm
€21.79
Store price €22.00
Innokin Zenith Tank 4ml 24mm The Zenith vaporizer is a collaboration between the famous Youtube reviewers Phil Busardo, Dimitris Agrafiotis and Innokin. Their goal was to create the most easy to use "MTL" atomizer with ready-made coils. Replenis..
Quantity
1+

€22.00

€21.79

€26.00

€24.89

€22.00

€21.79
Check Availability of Product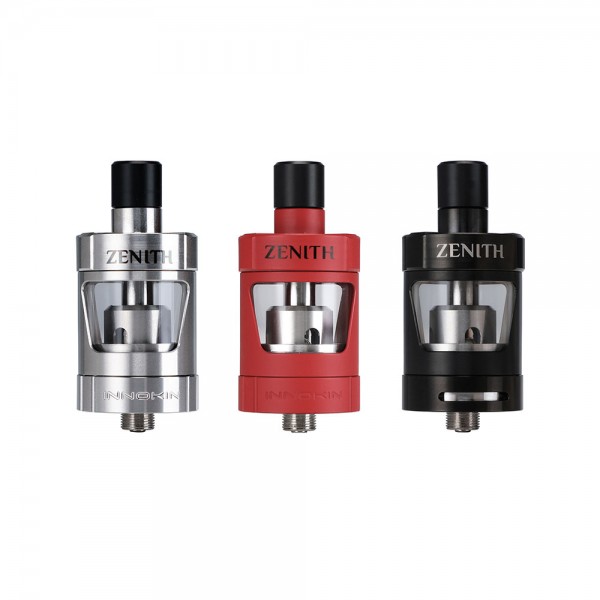 Product
Innokin Zenith Tank 24mm
with SKU
e2662-d24
can be found at the eCig Hellas stores below.
PALLINI, ATHENS, GREECE
MARATHONOS AVE 128, 15351
KALLITHEA, ATHENS, GREECE
Last update: 5/29/2020 5:51:32 PM
Innokin Zenith Tank 4ml 24mm
The Zenith vaporizer is a collaboration between the famous Youtube reviewers Phil Busardo, Dimitris Agrafiotis and Innokin.
Their goal was to create the most easy to use "MTL" atomizer with ready-made coils.
Replenishing with liquid is very easy. All you need is to rotate the top part of the atomizer.
It has an airflow system to tighten or relax your draw, as well as the easiest way to replace the coil.
It comes with two different coil options to customize your vaping experience.

Packaging Contents:
1 x Zenith Τank with 1,6Ω Kanthal A1 coil installed
1 x Coil 0,8Ω Kanthal A1
1 x Drip tip 510
4 x O-rings
1 x User manual
Prices between website and some of our stores may differ