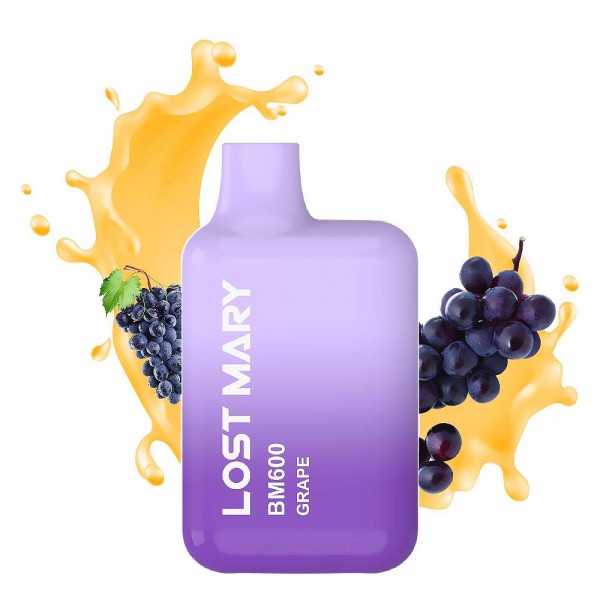 Lost Mary BM600 20mg 2ml Grape
Experience the delightful fusion of sweetness and tanginess with Grape. This exquisite e-liquid captures the essence of juicy grapes, offering a delectable vaping experience. The sweet grape flavor is complemented by a subtle hint of acidity, creating a perfectly balanced taste that will leave you craving for more.
Check Availability of Product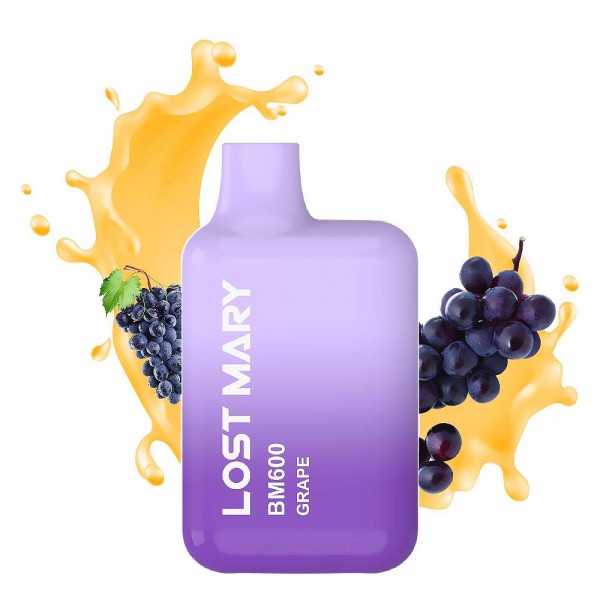 Product
Lost Mary BM600 20mg 2ml Grape
with SKU
e4078-grpe
can be found at the eCig Hellas stores below.
KALLITHEA, ATHENS, GREECE
Last update: 28/11/2023 5:11:42 μμ
The device lasts for about 550-600 puffs. No need to refill it, charge it or change coils. You also don't need to press any button. Just inhale to vape.
Technical Characteristics:
Dimensions: 66 x 35 x 16mm
Liquid Capacity: 2ml
Puffs: 600
Function: Automatic (with inhalation)
Indulge in the lusciousness of Grape, a remarkable e-liquid that harmoniously combines the sweetness of ripe grapes with a touch of tanginess. Each inhale reveals the succulent and juicy flavor of the grapes, tantalizing your taste buds with their natural sweetness. As you exhale, a subtle hint of acidity adds a refreshing twist to the overall profile, leaving a satisfying finish. The balanced blend of sweet and tangy notes makes Grape a truly enjoyable vape, perfect for grape enthusiasts or anyone seeking a delightful fruity experience. Prepare yourself for a grape-inspired journey that will awaken your senses and keep you coming back for more.
Information here.
Prices between website and some of our stores may differ