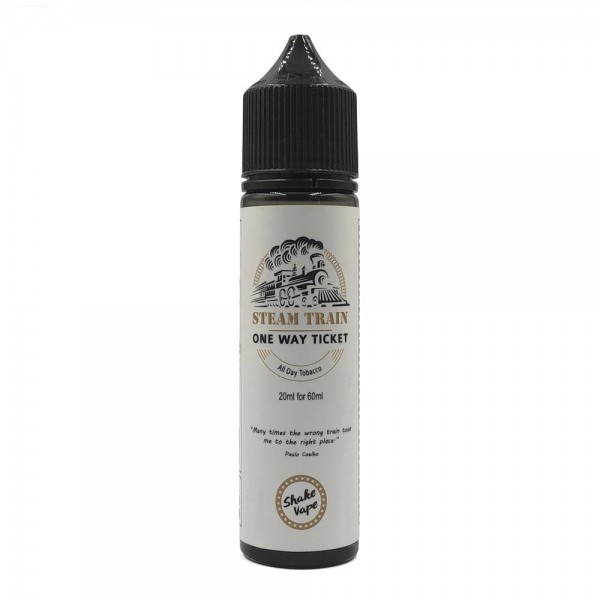 Steam Train - One Way Ticket
Combining high-quality flavors of Eastern and Western tobaccos with tones of melted French caramel. It has a dry character without any particular peaks, it does not tire and we can say for sure that it is Ideal tobacco e-juice for all-day use. The name suggests something, it is up to you to find out!

Recommended dosage 60VG / 40PG.
Recommended ripening time: 5 days

Packaging contains:
1 x Bottle 60ml - 20ml flavor
Check Availability of Product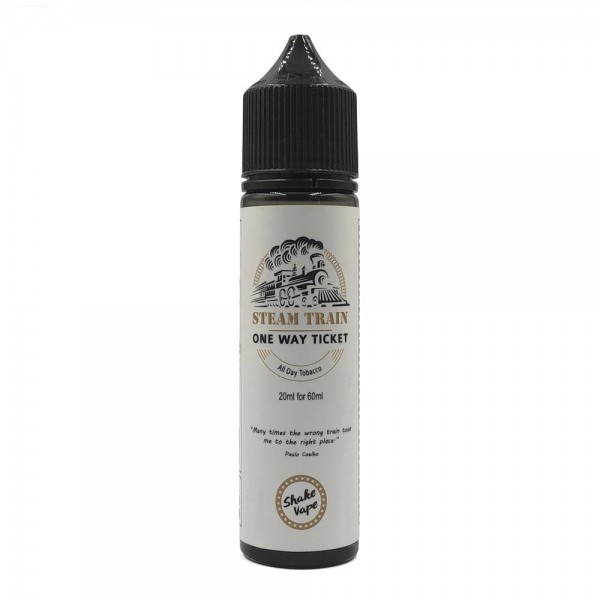 Product
Steam Train - One Way Ticket
with SKU
e3182
can be found at the eCig Hellas stores below.
PALLINI, ATHENS, GREECE
MARATHONOS AVE 128, 15351
Steam Train - One Way Ticket
KORINTHOS, GREECE
Steam Train - One Way Ticket
Last update: 5/6/2020 11:36:31 πμ
Description
Preparation of e-Liquid
1. Empty 40ml of e-liquid base (VG) into the bottle or optionally up to 4 x 10ml / 18mg nicotine boosters (not included)
2. Shake well for better flavor distribution.
*The product can be vaped pleasantly when the air bubbles created after shaking disappear.
For maximum results, we recommend leaving the product in a shady place for 1-2 days.
Packaging contains:
1 x Bottle 60ml - 20ml flavor
Recommended Minimum Maturity Period: 5 Days
Ingredients:
Flavorings - Propylene glycol
Prices between website and some of our stores may differ